Whassup y'all. PD here. Dave is taking the day off so I can use this opportunity to vent about something.

I'm back haters!
March has been over for about a week now, but there is something I have been meaning to talk about for the whole month. March was Women's History Month. Now when I first learned this I had no problem with it. Everybody should know their history. Even women. Besides, some of these hoes out here need role models to look up to. A ho measuring stick if you will.
Throughout the month I scanned the TV, the magazines, and the internet. I saw many great and inspirational women being honored. I just couldn't shake this feeling in my gut that they were missing some. As the month drew to a close I realized they had just completely ignored some of the boldest women ever. Where were all the hoes?
Well if "the man" don't wanna give it up to them, then I will. Let's take a sec to honor these forgotten heroes right now.

PimpDave's Ho Hall of Fame

Eve


Aight I know she's supposed to be like everyone's great great great great grandma, but there is no way she wasn't a ho. She ran around wearing nothing but a leaf, she had a fondness for "snakes", and most importantly this ho ain't have no damn sense.
Cleopatra


Now SHE knew how to get that papyrus. If only I had been alive to lay my pimphand down on her. I would have had pyramids and shit built to my name.
Mae West


Fought with censors for years back in the 30's and 40's. They just didn't want to let this ho live. They had problems when she wanted to show off her curves and they had problems with some of her groundbreaking plays (A few titles; Sex, The Hussy, Loose Women. Now those are some plays I'll pay to see!).

Betty Page


Legendary pin-up girl was into all types of freaky stuff. This hall of fame just wouldn't be complete without her. (Damn I want that coaster set.)
Marilyn Monroe


This one is a no-brainer. Oh my goodness she is so damn fine. She would be just about any pimp's main bitch.
Foxy Brown (Pam Grier)


The real Foxy Brown, not that deaf bitch from Brooklyn. This fine specimen of woman is one of my very favorites of all time. She's old as hell now, but I'd STILL let her be on my team.
Madonna


Now this bitch right here is a FREAK!!! She was never afraid to let it all hang out. She inspired a whole generation of future hoes.
Monica Lewinski


Not the most attractive ho ever, but she did more with less. Gotta give her props. She did what she had to do!

Lil Kim


What can you say about this chick here? She's a ho and she's damn proud of it! What you gonna do about it?

That Ho from Hustle and Flow


I loved this movie. It really is hard out here for a pimp. It's about time someone said it. And this white chick right here, man I was cheering in the movies cause of her. That's a down ass bitch right there. Whatever her pimp needed she got it done. You just don't see enough hoes with that kind of work ethic,
Kevin Federline


Yo K-Fed. I got news for you. You are not a pimp. You's a male ho. A damn good one, but still a ho. Pimps don't go to court to get their money. Don't get it twisted homie!

Christina Aguilera


She's toned it down a bit, but there is no doubting she belongs here.
That Ho That Got Elliot Spitzer in Trouble


See if Spitzer had come to me I would have hooked him up way better. Nobody would have known anything. This bitch right here is nothing but trouble.
Paris Hilton/Kim Kardashian


Who says you have to have a reason to be a ho? These two bitches were born rich as shit, yet they still felt it necessary to skank it up. For parents all over the world they are a nightmare because of the ho-ish influence they have. For a pimp like me though they are a dream.
You?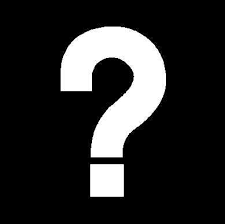 Yes you could join the ranks of these greats. There may be room in my stable for you. Inquire within…
Well that does it for me. I gots to go lotion up my hand for a little "business meeting" I have in a bit.
Peace out.