So I covered being born. That was pretty important. Now I am going to fast forward through my infancy and early toddler years.
Okay before I turned a year old it was pretty much the standard stuff. I ate (alot), I slept (alot), and I shat (a whole lot). I was a good baby by all accounts. I crawled at some point and then stood up by myself soon after. Then, as legend has it, I took my first steps during my first birthday party. I've always been a crowd pleaser.
I started speaking semi-coherently around the same time. My father tells me that my first word was dadda, but he has a way of shaping memories to his liking so I don't know how accurate that is. My mother likes to joke that my first words were "come on down", a la The Price is Right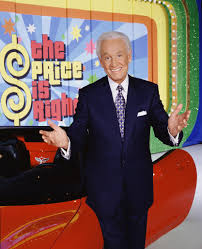 . After I got the talking thing down I tackled reading. This was right around the same age that I stopped crapping my pants; the tender age of three. My dad liked to show off my mad reading skills in front of groups of people. That must have been really annoing for all in attendance. (For more on this see here.)
Now all this time my mom and dad were living together, growing up, learning how to be adults. They were really just kids when they had me. Things were sort of rocky, but they managed. After a short while it was decided that I should have a playmate. So they got together and made me a little brother. 1986 was a good year. It was the last year the Mets won the World Series, The Giants won the Super Bowl, Patrick Ewing won the NBA Rookie of the Year Award, and on June 8th of that year my little brother Laurent was born.

Here is a pic of him back when he was still cute.
86′ was also the last year that my mother and father would live together.
Late in 86′ my parents separated from eachother. This started a long period of custody battles which lasted well past their formal divorce in 1989. For a while we lived with my mother and saw my father on the weekends, for a while we lived with my father and saw my mother on the weekends, and then for a long time we went back and forth between the houses from week to week. As we got older this grew increasingly annoying. My brother and I loved both of our parents, but we both knew what we wanted. We wanted to live with our father.
While we were bouncing back and forth from week to week, we had repeatedly told my father we wanted to live with him. He had told this to my mother, but to her it was nothing coming from him. She didn't believe it. My father told me that I had to tell her myself. I was no more than eight years old by this time. My brother was barely five. This was when it was decided that I would have to confront my mother and tell her that my brother and I did not want to live with her anymore. That we wanted to move in with my father. To this day it was the hardest thing I have ever done.
You see my mother was very sick when we were young. She suffered from pretty bad depression. She would cry all the time and lock herself in her room. I didn't want to make her any sadder. It killed me to tell her that.
But things have a way of working themselves out in the end. My mother has always been strong. She re-married soon after that and gave me another baby brother in 1991. On New Year's Eve of that year my brother Louis was born. I think having Louis helped her heal some wounds. Louis was hers, no question about it. She needed to feel that. The whole custody thing and us having to choose was tough on her. Hell it was tough on everybody. I am just happy that we made it work with minimal emotional and psychological damage. (Okay, maybe minimal is an understatement.)

It took a while, but we figured it all out eventually.
Ahh who am I kidding? It's still a work in progress.